Raymond Stairmaster by odog114
Specializations
Makashi Duelist, Seer, colossus
System
Force and Destiny
---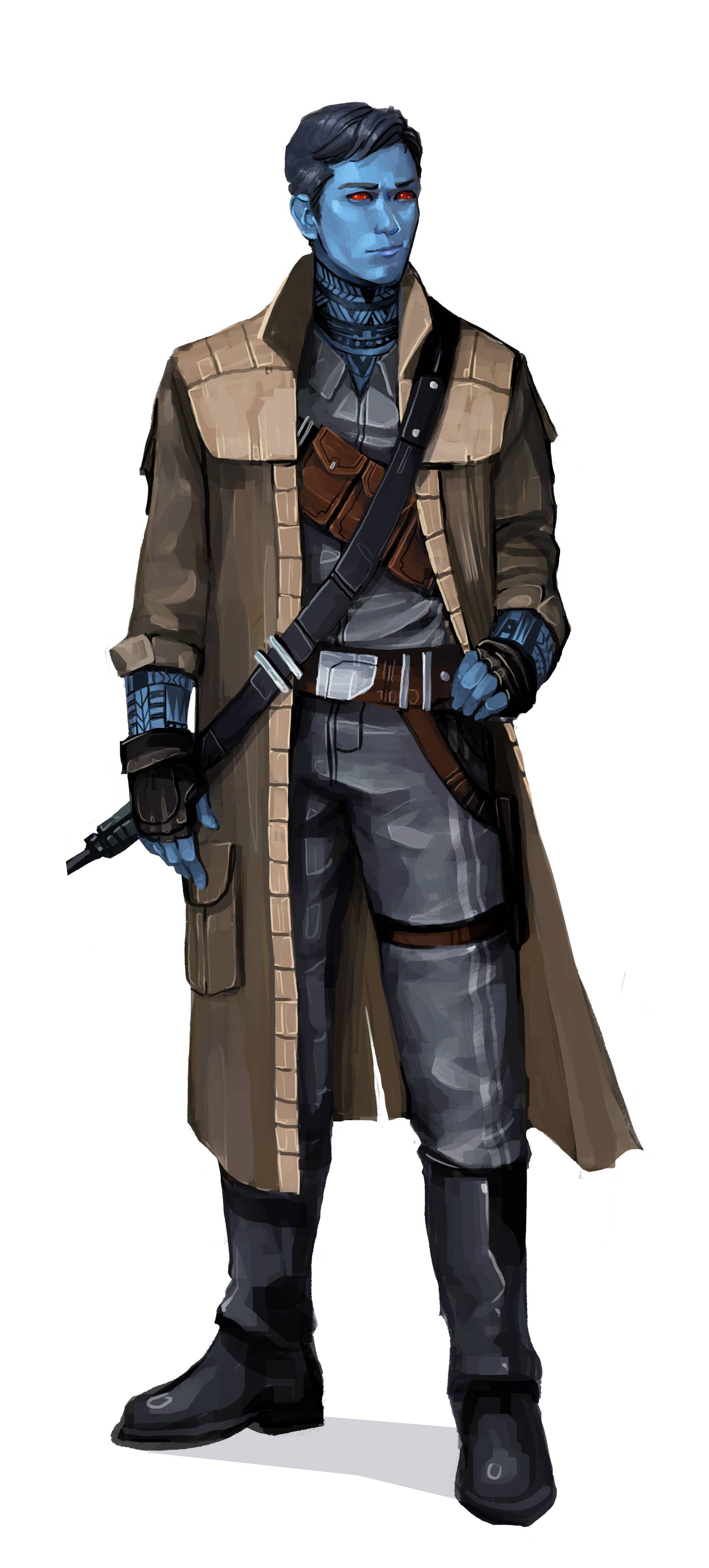 Characteristics
---
Skills
| Skill | Career? | Rank | Roll | Adj. |
| --- | --- | --- | --- | --- |
| Astrogation (Int) | | 0 | | |
| Athletics (Br) | | 0 | | |
| Charm (Pr) | X | 2 | | fd+boost |
| Coercion (Will) | X | 2 | | fd |
| Computers (Int) | | 0 | | |
| Cool (Pr) | X | 1 | | |
| Coordination (Ag) | X | 1 | | |
| Deception (Cun) | | 1 | | FD+Boost |
| Discipline (Will) | X | 1 | | |
| Leadership (Pr) | | 0 | | |
| Mechanics (Int) | | 0 | | |
| Medicine (Int) | | 0 | | |
| Negotiation (Pr) | | 2 | | FD+boost |
| Perception (Cun) | X | 2 | | -setback |
| Piloting: Planetary (Ag) | | 0 | | |
| Piloting: Space (Ag) | | 0 | | |
| Resilience (Br) | X | 0 | | 2 boost |
| Skulduggery (Cun) | | 1 | | |
| Stealth (Ag) | | 0 | | |
| Streetwise (Cun) | | 0 | | |
| Survival (Cun) | X | 0 | | |
| Vigilance (Will) | X | 1 | | -setback+ 2 boost |
| Brawl (Br) | X | 0 | | |
| Gunnery (Ag) | | 0 | | |
| Lightsaber (Br) | X | 3 | | |
| Melee (Br) | X | 0 | | |
| Ranged: Light (Ag) | | 0 | | |
| Ranged: Heavy (Ag) | | 0 | | |
| Knowledge: Core Worlds (Int) | | 0 | | |
| Knowledge: Education (Int) | | 0 | | |
| Knowledge: Lore (Int) | X | 0 | | |
| Knowledge: Outer Rim (Int) | | 0 | | |
| Knowledge: Underworld (Int) | | 0 | | |
| Knowledge: Warfare (Int) | | 0 | | |
| Knowledge: Xenology (Int) | | 0 | | |
Attacks
Lightsaber

Range

Engaged

Skill

Lightsaber
One Advantage to hit with second saber

Damage

Critical
---
Weapons & Armor
Smugglers Trenchcoat
-opposed skullduggery check to find items
-can conceal two encum worth of items

two lightsabers




Parry 1

1 Frag grenade

1 Flash



Personal Gear
fetish of fear necklace

Mod 5 Cybernetic arm

Gun Arm
-Retractable light blaster pistol (Damage 5 Range Med Crit 4 Skill ranged light and has stun)

Chance Cubes



Jedi scroll
Assets & Resources
Once per game remove two black cubes from any one check.

Suffer one strain to add one success to initiative check
Critical Injuries & Conditions
Talents
| Name | Rank | Book & Page | Description |
| --- | --- | --- | --- |
| DUELIST | 1 | | |
| Grit | 4 | | |
| Resist Disarm | 1 | | |
| Makashi Technique | 1 | | |
| SEER | 1 | | |
| Keen Eyed | 1 | | Remove setback die for perception and vigilance |
| Uncanny Reactions | 1 | | Add advantage to vigilance |
| COLOSSUS | 1 | | |
| Toughened | 3 | | Gain +2 wound threshold |
Force Powers
Power
Influence
Description
| Upgrade | Effect |
| --- | --- |
| Range | |
| Magnitude | |
| Control Skills | |
| Range | |
| Control Emotion | |
| Magnitude | |
Background
The poor and hungry

Pragmatic Power

Ultimate Abilities

Background
After watching the death of his master and narrowly escaping with his life, The Stairmaster ends up on the planet of Kijimi, where he spends the majority of his time just trying to stay alive.

Keeping his identity secret so as not to draw the gaze of the empire, he lived as a street urchin. He sometimes did spice runs to earn some money.

As time wore on, his strength in the force grew. He used his power for his own advantage. He managed to save enough for passage off-world. He then traveled the galaxy, trying to find ancient Jedi artifacts and texts to increase his power, hoping one day to avenge his fallen Jedi master.

Once he heard the ancient radio signal, he had to check it out, for it may help him in his quest.
Motivation
Morality
Description
Other Notes
Paired weapon
- Reduces advantage results required to hit with the secondary weapon when two-weapon fighting with this pair of weapons by 1.

Superior hilt customization
-Superior (automatic advantage)

Custom Grip
- Remove 1 setback dice from all combat checks weapon's owner makes using this weapon. Others add 2 setback dice to use it.

Combat Tested
-Add 1 boost dice to Discipline checks.

Shadowsteath
- Increases difficulty to find the concealed weapon by 2.