Specializations
Aggressor
System
Force and Destiny
---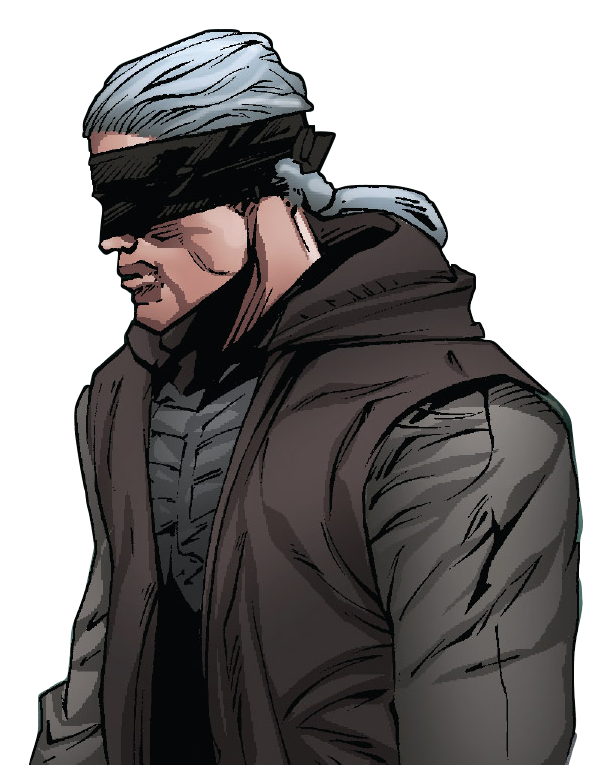 Characteristics
---
Skills
| Skill | Career? | Rank | Roll | Adj. |
| --- | --- | --- | --- | --- |
| Astrogation (Int) | | 0 | | |
| Athletics (Br) | X | 1 | | |
| Charm (Pr) | | 0 | | |
| Coercion (Will) | X | 1 | | |
| Computers (Int) | | 0 | | |
| Cool (Pr) | X | 1 | | |
| Coordination (Ag) | | 0 | | |
| Deception (Cun) | | 0 | | |
| Discipline (Will) | | 1 | | |
| Leadership (Pr) | | 0 | | |
| Mechanics (Int) | | 0 | | |
| Medicine (Int) | | 0 | | |
| Negotiation (Pr) | | 0 | | |
| Perception (Cun) | X | 1 | | |
| Piloting: Planetary (Ag) | | 0 | | |
| Piloting: Space (Ag) | | 0 | | |
| Resilience (Br) | | 0 | | |
| Skulduggery (Cun) | | 0 | | |
| Stealth (Ag) | X | 0 | | |
| Streetwise (Cun) | X | 1 | | |
| Survival (Cun) | X | 0 | | |
| Vigilance (Will) | | 0 | | |
| Brawl (Br) | X | 0 | | |
| Gunnery (Ag) | | 0 | | |
| Lightsaber (Br) | X | 0 | | |
| Melee (Br) | X | 0 | | |
| Ranged: Light (Ag) | X | 0 | | |
| Ranged: Heavy (Ag) | | 0 | | |
| Knowledge: Core Worlds (Int) | | 0 | | |
| Knowledge: Education (Int) | | 0 | | |
| Knowledge: Lore (Int) | | 0 | | |
| Knowledge: Outer Rim (Int) | | 0 | | |
| Knowledge: Underworld (Int) | X | 0 | | |
| Knowledge: Warfare (Int) | | 0 | | |
| Knowledge: Xenology (Int) | | 0 | | |
Attacks
Stun Truncheon

Range

Engaged

Skill

Melee
Stun 2

Damage

+2

Critical
---
Weapons & Armor
Cargo Clothes (30cR/480cR)
-Encum 1
-HP 0
-Worn (-3 Encum, to min of 0)
-May carry 3 Encum 1 items:
—
-Armor Insert (450cR)
—Soak 1
—Defense 1
-Minor Damage
Personal Gear
Stimpack (25cR)
Comlink (25cR)
Assets & Resources
Critical Injuries & Conditions
Talents
| Name | Rank | Book & Page | Description |
| --- | --- | --- | --- |
| Force Sight | | N/A | Miraluka see through the Force. They are immune to effects that would physically blind them, and can for all intents and purposes "see." If thier connection with the Force is removed, they are blind. |
| Grit 1 | | | Gain +1 Strain Threshold. |
| Toughened | | | Gain +2 Wound Threshold. |
| Intimidating 1 | | | May suffer a number of Strain up to ranks in Intimidating to downgrade the difficulty of Coercion checks or upgrade the difficulty when targeted by Coercion checks by an equal number. |
| Fearsome 1 | | | When an enemy becomes Engaged with the character, they may force the enemy to make a fear check, with the difficulty equal to ranks in Fearsome. |
Force Powers
Power
Sense
Description
The Force user can sense the Force interacting with the world around him.

The user may spend ◑ to sense all living things within short range (including sentient and non-sentient beings).
The user may spend ◑ to sense the current emotional state of one living target with whom he is engaged.
| Upgrade | Effect |
| --- | --- |
| Control | Ongoing Effect: Commit ⬠. Once per round, when an attack targets the Force user, he upgrades the difficulty of the pool once. |
Power
Jerserra's Influence
Description
The Force user can project terrifying visions onto foes, forcing them to face their greatest fears.

The user may spend ◑ to target one character within short range. That character must immediately make an
Average (◆◆) Fear check as an out of turn incidental.
| Upgrade | Effect |
| --- | --- |
| Strength | The Force user may spend ◑ to increase the difficulty of the fear check by a number of times equal to Strength upgrades purchased. May not activate more than once. |
Power
Enhance
Description
| Upgrade | Effect |
| --- | --- |
| Coordination | |
| Athletics | |
Background
Motivation
Morality
+10xp
Description
Other Notes
Miraluka;
Agility 1, Willpower 3;
FR +1, Discipline 1;
Force Sight, 70xp

Intellect 3; 30xp
Willpower 4; 40xp

Warrior;
Athletics 1, Cool 1, Perception 1, Survival, Brawl, Melee

Aggressor;
Coercion 1, Streetwise, Knowledge (Underworld) 1, Ranged (Light)

Aggressor; 25xp
■ □ ■ ■
■ □ □ □
□ □ □ □
□ □ □ □
□ □ □ □

Sense; 20xp
—Basic Power; 10xp
—Control 1; 10xp

Jerserra's Influence; 20xp
—Basic Power; 10xp
—Strength 1; 10xp

Enhance; GM Grant

Move; GM Grant