Shaefoo Amonosity by Amordren
System
Force and Destiny
---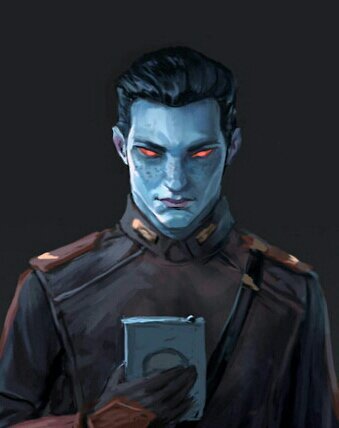 Characteristics
---
Skills
| Skill | Career? | Rank | Roll | Adj. |
| --- | --- | --- | --- | --- |
| Astrogation (Int) | | 0 | | |
| Athletics (Br) | | 0 | | |
| Charm (Pr) | | 0 | | |
| Coercion (Will) | | 0 | | |
| Computers (Int) | | 0 | | |
| Cool (Pr) | X | 1 | | |
| Coordination (Ag) | | 0 | | |
| Deception (Cun) | | 0 | | |
| Discipline (Will) | X | 1 | | |
| Leadership (Pr) | X | 0 | | |
| Mechanics (Int) | | 0 | | |
| Medicine (Int) | X | 1 | | |
| Negotiation (Pr) | X | 0 | | |
| Perception (Cun) | | 0 | | |
| Piloting: Planetary (Ag) | | 0 | | |
| Piloting: Space (Ag) | | 0 | | |
| Resilience (Br) | | 0 | | |
| Skulduggery (Cun) | | 0 | | |
| Stealth (Ag) | | 0 | | |
| Streetwise (Cun) | | 0 | | |
| Survival (Cun) | | 0 | | |
| Vigilance (Will) | | 0 | | |
| Brawl (Br) | | 0 | | |
| Gunnery (Ag) | | 0 | | |
| Lightsaber (Br) | | 0 | | |
| Melee (Br) | | 0 | | |
| Ranged: Light (Ag) | | 0 | | |
| Ranged: Heavy (Ag) | | 0 | | |
| Knowledge: Core Worlds (Int) | | 0 | | |
| Knowledge: Education (Int) | X | 1 | | |
| Knowledge: Lore (Int) | X | 0 | | |
| Knowledge: Outer Rim (Int) | | 0 | | |
| Knowledge: Underworld (Int) | | 0 | | |
| Knowledge: Warfare (Int) | | 0 | | |
| Knowledge: Xenology (Int) | X | 1 | | |
---
Weapons & Armor
- Jedi Commander Armour (1 Ranged, 1 Melee, Soak 2)

Personal Gear
-Armoured Clothing
-Jedi Utility Belt (Emergency medpack, Lightsaber Maintenance Kit, A99 Aquata Breather, 3 field rations, glow rod, handheld commlink, +1 Enc threshold)





Assets & Resources
Critical Injuries & Conditions
Talents
| Name | Rank | Book & Page | Description |
| --- | --- | --- | --- |
| Surgeon | 2 | | When making a Medicine check to help a character heal Wounds, the target heals 1 additional Wound per Rank of Surgeon. |
| Physician | 2 | | When making a Medicine check to help a character heal Wounds, the targets heals 1 additional Strain per rank of Physician. |
| Healing Trance | 2 | | Commit Force Dice, For every full encounter the force dice remains committed, heal 1 wound per rank of Healing Trance. |
| Natural Doctor | 1 | | Once per session, may re-roll any one medicine check. |
| Dedication | 1 | | Gain +1 Intellect. |
| Force Rating+1 | 1 | | |
| Rapid Recovery | 1 | | When healing Strain after an encoutner, heal 1 additional Strain per rank of Rapid Recovery. |
Force Powers
Power
Move
Description
The Force user can move small objects via the Force.

The user may spend force pip to move one silhoutte 0 object that is within' short range up to his maximum range. Default is short range.
Power
Heal/Harm
Description
The force bolsters his ally with renewed vigor, or saps his foe of vital energy.

Heal: Light side only. Spend force pip to heal a number of Wounds equal to Intellect from an Engaged living creature (including user.) May not use multiple times.
Background
Motivation
( Responsibility – A character with the Responsibility Obligation feels a strong sense of accountability or relationship to a person, place, or thing (a responsibility to kin falls under the Family Obligation described above). This could be a strong connection to a mentor, a strong desire to care for orphans in a given location, or taking on the needs of an under-represented minority. )
Morality
(Compassion: He cares about the tribulations others face, and wants to help those he comes across. His compassion may lead to self-sacrifice in order to aid those who need it.

Hatred: The galaxy can be a cruel and heartless place, and compassion can quickly turn to hatred of the individuals or situations that cause others to suffer. When his mind roils with simmering hatred, that hatred may be all too slow to fade. )
Description