Specializations
Soresu Defender
System
Force and Destiny
---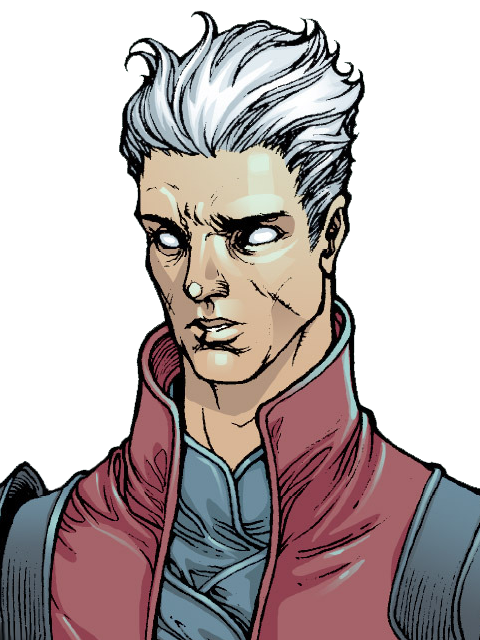 Characteristics
---
Skills
| Skill | Career? | Rank | Roll | Adj. |
| --- | --- | --- | --- | --- |
| Astrogation (Int) | | 0 | | |
| Athletics (Br) | | 0 | | |
| Charm (Pr) | | 0 | | |
| Coercion (Will) | | 0 | | |
| Computers (Int) | | 0 | | |
| Cool (Pr) | X | 1 | | |
| Coordination (Ag) | | 0 | | |
| Deception (Cun) | | 0 | | |
| Discipline (Will) | X | 0 | | |
| Leadership (Pr) | | 0 | | |
| Mechanics (Int) | | 0 | | |
| Medicine (Int) | | 2 | | |
| Negotiation (Pr) | | 0 | | |
| Perception (Cun) | | 0 | | |
| Piloting: Planetary (Ag) | | 0 | | |
| Piloting: Space (Ag) | | 0 | | |
| Resilience (Br) | X | 1 | | |
| Skulduggery (Cun) | | 0 | | |
| Stealth (Ag) | | 0 | | |
| Streetwise (Cun) | | 0 | | |
| Survival (Cun) | | 0 | | |
| Vigilance (Will) | X | 1 | | |
| Brawl (Br) | X | 1 | | |
| Gunnery (Ag) | | 0 | | |
| Lightsaber (Int) | X | 0 | | |
| Melee (Br) | X | 0 | | |
| Ranged: Light (Ag) | | 0 | | |
| Ranged: Heavy (Ag) | | 0 | | |
| Knowledge: Core Worlds (Int) | | 0 | | |
| Knowledge: Education (Int) | | 0 | | |
| Knowledge: Lore (Int) | X | 1 | | |
| Knowledge: Outer Rim (Int) | | 0 | | |
| Knowledge: Underworld (Int) | | 0 | | |
| Knowledge: Warfare (Int) | | 0 | | |
| Knowledge: Xenology (Int) | | 0 | | |
Attacks
Brass knuckles

Range

Engaged

Skill

Brawl
Disorient 3

Damage

+1

Critical

4
---
Weapons & Armor
Brass knuckles
Armored clothes
Personal Gear
Comlink handheld
Emergency medpac
Binders
Datapad
Notebook
6 boxes of assorted jellery
sack of artifacts
half of a sword
pieces of broken droid
pieces of tablet
Mining drill
Locked datapad
Assets & Resources
Critical Injuries & Conditions
Talents
| Name | Rank | Book & Page | Description |
| --- | --- | --- | --- |
| Dark Vision | 1 | | Remove 2 setback dice from checks due to darkness. |
| Toughened | 1 | | Gain +2 wound threshold |
| Parry | 2 | | When hit by a melee attack, suffer 3 strain to reduce damage by 2 plus ranks in Parry. |
| Reflect | 1 | | When hit by a ranged attack, suffer 3 strain to reduce damage by 2 plus ranks in Reflect. |
| Soresu Technique | 1 | | When making a check using the Lightsaber skill, the character may use Intellect instead of Brawn. |
Force Powers
Power
Heal/Harm
Description
| Upgrade | Effect |
| --- | --- |
| | Heal:Spend force to heal a number of wounds equal to intellect to a engaged creature. Harm: Spend force to inflict wounds (ignoring soak) to an engaged living target, gain 1 conflict |
Background
Motivation
Morality
Morality: 55
Compassion: The character cares about the tribulations
others face, and wants to help those he comes across.
His compassion may lead to self-sacrifice in order to aid
those who need it
Hatred: The galaxy can be a cruel and heartless place,
and compassion can quickly turn to hatred of the
individuals or situations that cause others to suffer. When
a character's mind roils with simmering hatred, that
hatred may be all too slow to fade.
Curiosity: The character is driven to learn new things, to
seek out and discover new information, and to expand
his knowledge and understanding of those things that
interest him.
Obsession: Sometimes, interest in something can turn to
obsession if not tempered with reason. The character can
slip into an obsessive state about his need to discover
information, accomplish a goal, or even defeat a rival,
and he may ignore all else until success is his.
Description